H is for HOT!!!!!
Written by Crewmate Paige
This morning the two youngest crewmates, Hope and Maisie really wanted to wake up and watch a beautiful sunrise but sadly failed to wake themselves up in time, it was still a very pretty blue sky.
Before making plans for today we had to wait to see if they were able to move our boat so we could start fixing it up but in the end another boat got the last place before us. So we decided to walk around the city of Willemstad. We really misjudged the weather. It ended up being 32 degrees but felt more like 45. The family walked around for awhile in the boilling hot sun, looked in a few shops then decided to go sit down at a little bar for a cool drink and some delicious ice cream.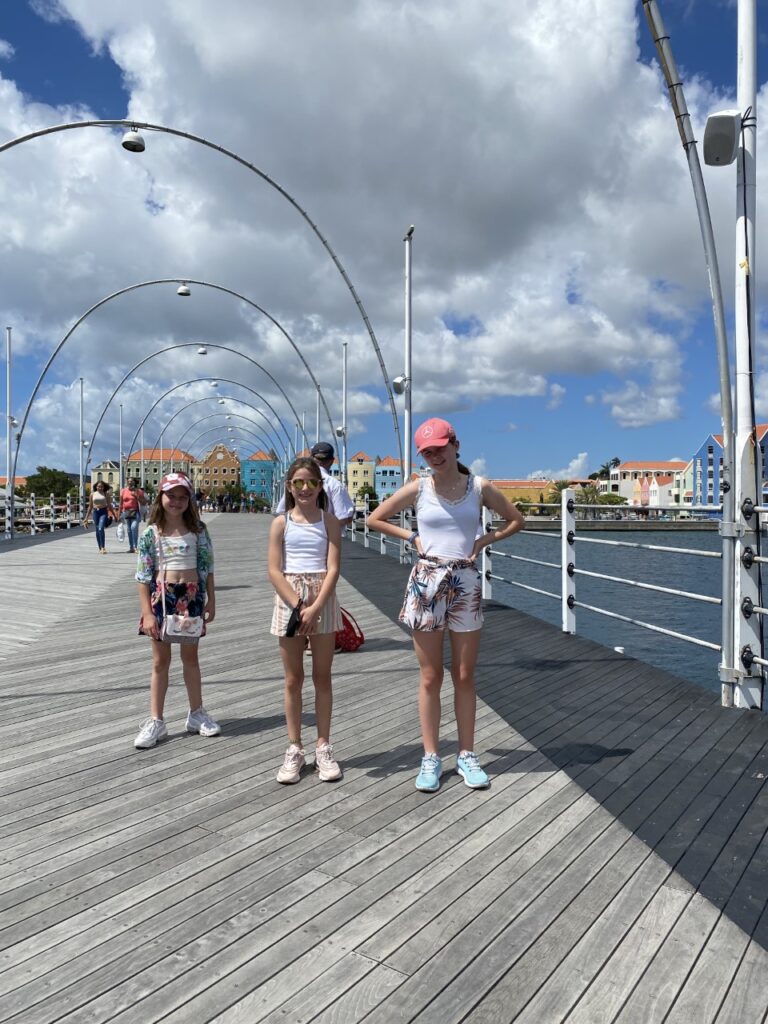 After done eating, we went to what is a version of what we called Albert Heijns, it was exactly the same as we were used to back in the Netherlands. It was good to find something regular to us. At the shop we just got some food for dinner then headed back to the boiling hot car, it felt really nice to be in the nice cool shop for some time.
By the time we got back to the apartment, it was so hot outside, everyone felt so tired and sweaty so we sat down for some time to rest before having dinner. For dinner we had hotdogs! They weren't the best but they will do.
Later in the afternoon we all went outside to the porch for a friendly family game of Rummikub, in our family, we play games all the time, especially Uno ( it's like we are obsessed with all the different types of Uno games). We played one round and decided to put the game away and go on the longboard around the front garden.
Anyways we all came back inside as it was still WAY TOO HOT outside, we just sat down and watched tv after awhile I did decide to come write the blog which is what I am doing 🙂 Dad went to sleep a bit early and everyone else played a game or watched tv.
Todays lesson was to always bring sunscreen and water everywhere!!!!